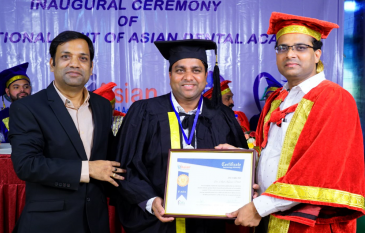 Implantalogy Fellowship
1
5384
Implantalogy Fellowship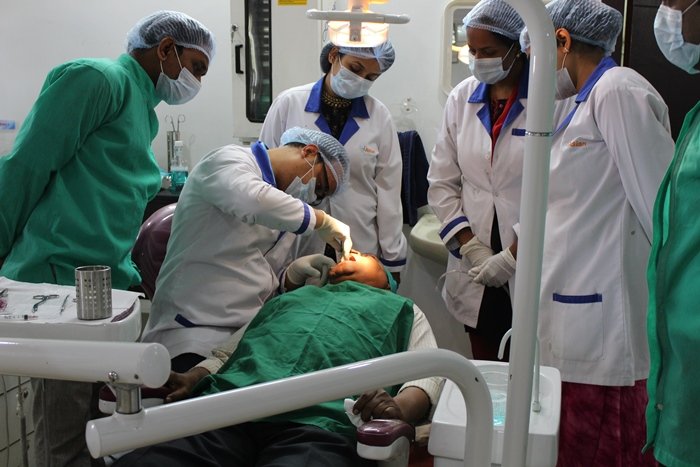 Dr. Vilasini
+91-8886883387
info@asiandentalacademy.org
course duration : 8 months
Implantology is a blooming department of dental science which is thriving exponentially during the recent times. We are pleased to bring forth the most comprehensive and holistic curriculum that encompasses the core essence of the subject.
This course includes both basic & advanced procedures to address the needs of young & experienced dentists having little or no exposure towards Implantology. The curriculum is designed with remarkable concepts & procedures like: Implant systems & its variations, Science of Implantology, Hands‑on pre‑clinical training on Styrofoam jaw models, etc.
We also provide an opportunity for Implant placement on patients under expert supervision. In fact every fellowship participant should place more than 6 implants on different patients followed by the delivery of the prosthesis.
Advanced Implantology Course includes Live Demos of Sinus Lifting, Ridge Grafting, Ridge Splitting, Socket Preservation Technique, and Immediate Implant Placement in anterior and posterior teeth.
During the course of the training, each participant will place implants in all such kinds of challenging cases. Learn the nuances and master the craft of Osseodensification by Densah (Versah) burs and also have the practical exposure of placing implants with Densah burs. Each participant will be given a 3D guide template to place angulated implants and they also have to observe 10 or more cases of their fellow colleagues.
Asian Dental Academy will support every participant in their future endeavours to get ISOI and ICOI
fellowship.
It is a minimum of 8 weekends fellowship program.
6 to 10 cases will be assigned per candidate as a part of On-Patient Training.
Additional modules such as, Advance Surgical (Sinus Lift) & Prosthetic Module (Full Mouth Rehabilitation)is included in fellowship.
Should have done one basic implant course prior to fellowship enrollment (or) should be able to clear ADA Implantology Review Discussion.
Support will be extended to become a Fellow / Diplomat of ICOI. After successful completion of the fellowship participation
Any candidate with BDS or MDS qualification are eligible
Prior to On-Patient Training, Basic fundamentals of the subject matter will be thoroughly discussed.
Followed by theory session, live demos , hands on training and cases discussion will be conducted to assess whether the candidates are ready for "On-Patient training" or not.
Presently implant course is operated only in Hyderabad.